GOSPEL IN MUSIC SOUL TRAIN PRESENTING THE COMING OF
OUR LORD AND SAVIOR JESUS CHRIST.
These songs of praise are in honor to our great King as he readies to appear.
THE MARRIAGE OF THE LAB IS COME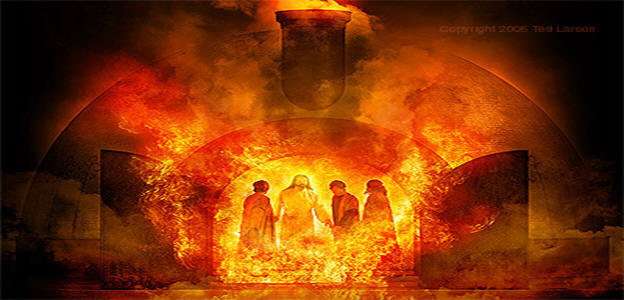 Jesus was in this fire with them squelching the heat.
Revelation 19:7 Let us be glad and rejoice, and give honour to him: for the marriage of the Lamb is come, and his wife hath made herself ready.

Revelation 19:9 And he saith unto me, Write, Blessed are they which are called unto the marriage supper of the Lamb. And he saith unto me, These are the true sayings of God.
Hell may seem funny...Revelation 20:15 And whosoever was not found written in the book
of life was cast into the lake of fire.